Finding a highly skilled remote software developer can require a huge amount of time, and even some trial and error.
When we ask companies. "What are you looking for in your search for a highly skilled quality remote software developer?" We typically get common responses.
They must be:
Adaptable
Experienced
Fluent in our language
Willing to make Standups on our timezone
Preferably worked in one company that has scaled previously
Not too long ago, the majority of software developers used to be concentrated, on-premise and work for major players like Microsoft and Adobe. With a lot of operations transitioning fully or in part to digital, software developers have found careers in other industries such as agriculture, startups, marketplace applications and manufacturing while a large number do freelance work.
Software developers do more than just write code – contrary to what some non-technical co-founders think. Although one of their main functions is to develop and test software to meet client demands, they are also tasked with upgrading software, monitoring performance, and resolving issues. The most exciting part of all? Documenting all of this work for future reference (said with sarcasm!).
Recent global events have drastically changed the landscape of how we work. The risks and limitations of moving around have forced a lot of workers to WFH.  Several industries have transitioned successfully to having their teams work remotely with little to no effort. Others are in a blind panic, trying to figure out how to work remotely. Thankfully for remote Software Developers, they can get all of their work completed anywhere they have a computer and a stable and robust internet connection.
Software developers can be flexible in where they work but hiring and recruiting a great one is a different animal, let alone executing the interview and recruitment process entirely remotely.
What Qualities Should I Look For when Hiring a Remote Software Developer?
To hire a great software developer, the benchmark qualities and characteristics must first be clearly defined. Here are a few traits that make a great software developer.
Curiosity
More than coding and programming, a software developer's job is to solve problems. Great developers will not box themselves into a singular or linear set of tools, skills, or languages. They are able to view problems from multiple angles and perspectives and consequently provide more creative and efficient solutions.

Technical Skills
Great Software Developers don't rely on technical skills alone. There are fundamental skills that a developer must possess to be functional in the role. You should not expect successful outcomes from people who are not equipped with the appropriate skills for the job or with the required experience

Adaptability
Remote Software Developers often work in highly variable work setups. Good developers can cope with changing tasks, accountabilities and an evolving team and leadership. The work specifications and demand may also change over time. The ability to be productive despite these is critical. The ability to communicate clearly across teams that may potentially come from a different background is also vital.

How do I Recruit a Great Software Developer?
Recruiting quality, remote talent can be a daunting task. It involves a time commitment, utilizing advanced evaluation techniques, and employing appropriate interview strategies and tactics. Here are a few steps that may improve your chances of success in finding the quality you are looking for.

Before the Interview
Quality attracts quality; quality people often associate themselves around other high-quality individuals. Having a personal network at the top echelons of whatever industry you work in will put you in an excellent position in filling vacancies. Studies have also shown that referrals still account for up to a quarter of successful hires.

Evaluating Technical Skillset
One effective method is to have candidates solve a programming problem that is not boxed within a specific language. This will effectively help you measure the candidate's problem-solving skills, overall knowledge of computer science, and coding style. The litmus test for evaluating a software developer is to provide them with a test project to work on that would showcase their skills and overall competencies. This way, you can have a better measure of how they fit your organization.

How do I Recruit Software Developers Remotely?
Recruiting employees who you will not be seeing in person brings about some level of anxiety, especially for those companies that have recently transitioned to a WFH culture. The remote recruitment process bypasses several steps in the observation of the candidate and the way they interact in a physical workspace.
Keen observation and documentation skills is key. You will have to look out for little things such as responsiveness to emails. A remote employee who will take days to respond to emails during the hiring process will most likely have delays in responding to urgent work emails and other forms of correspondence.
It is also equally as important to ask exploratory questions that require specific answers that you can validate. Dig deep on experience, particularly in working remotely. Have the candidate provide a portfolio of previous work and projects and have your team verify. At this stage, the interview is not much different from a physical in-person interview aside from the fact that you are missing the candidate's physical presence.

Putting it All Together
Hiring a quality candidate can be difficult in any setting – remote or otherwise. One good example is recruitment within sports teams. When choosing a prospective player to purchase, teams, gather volumes of data, study workouts, and observe how the prospect plays in-game. Yet, most teams still end up drafting busts.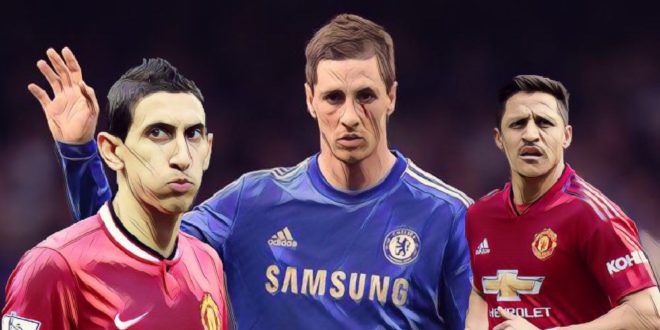 The best way to hire a top remote software developer is by narrowing down the options as much as possible then deciding objectively based on the facts presented.
At Jyst, we have placed numerous high-quality developers into some of the fastest-growing companies. We have extensive knowledge of how to find the right outsourced developer for your requirements.
If it all seems like too much going through the rigours of finding reputable developers at scale in the current climate then sync with one of our Business Development reps here.